2018 Land Pride AR2510
Call for Price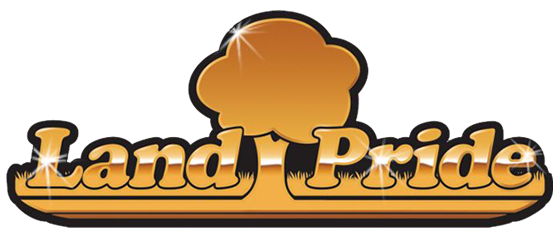 ---
Overview
---
Description
Land Pride's AR25 Series pull-type Pasture Aerators are ideal in agricultural conservation tillage and pasture renovations. The heavy-duty, knife-like tines on the aerator are designed with a twist in them to break-up compacted soil horizontally and vertically as they slice into the ground in a twisting fashion. This breaking action conditions the soil to soak up run-off water faster, allow fertilizer to penetrate deeper into the ground, and increase oxygen and water supplies to the plant roots. Optional concrete weights help aerator tines penetrate the ground at their maximum depth.
Features
All Welded 4 x 4 Tubing Frame: Makes for a very strong frame.
4 x 4 x 5/16 Tongue With Clevis Hitch: Built heavy duty to withstand side loads from the tines.
Forged & Heat Treated Through Steel Tines: Forged and heat treated tines are very resistant to wear and breakage giving them a long life.
Tines: Tines are designed with a twist to lift while fracturing the soil sideways.
Bolt-on Tines (2 Bolts Per Tine): Tines are easily replaceable with 2 bolts per tine.
8" Maximum Tine Penetration: Great penetration for aerating the soil. (Actual penetration depth is dependent on ground condition and added weight.)
Heavy Duty Rotary Tine Hangers: Designed to stand up to the rigors of hard rocky soil.
Bearings Are Protected With 3/8" Skid Shoes on 3-Sides: Protects bearings against hitting solid objects such as rocks and stumps. (Skid shoe protection is located on the front, bottom and back sides of bearings)
Adjustable Rotors: Rotors can be adjusted from 2 1/2, 5 and 7 1/2 degrees to meet customers needs. The greater the angle the harsher the shattering of soil.
7 1/2" Tine Spacing (4/per Spool): AR2596 = 48 Tines Total: AR2510 = 64 Tines Total: Tines spaced 7 1/2" apart provides good coverage.
Optional Weights Constructed of 740 lbs. Concrete Blocks With Lifting Lugs Built In: AR2596 accepts up to 3 concrete blocks and AR2510 accepts up to 4 concrete blocks. Helps Aerator tines penetrate the ground.
Standard Lift Package: Lifts the Aerator off the ground for transporting on roadways.
Accessory Drag Harrow: Provides a means to smooth out the ground behind the Aerator. Drag Harrow has three positions it can be used: Drag Mat, Light Penetration & Deep Penetration.
Accessory Trailing Hitch: Hitch is self leveling for pulling implements behind the Aerator.
Specifications
Horsepower Requirements: 40 to 90 hp
Working Width: 9 ft. 8 in.
Overall Width: 12 ft. 3 5/8 in.
Overall Length: 10 ft. - 11 in.
Overall Height (With tines on the ground): 41 1/4 in. Without concrete Blocks; 43 7/8 in. With Optional Concrete Blocks
Weight (w/o added weight): 2,200 lb.
Number of Tines: 32 LH and 32 RH (Four per hub)
Tine Material: Forged and heat treated through steel
Tine Hub Spacing: 7 1/2 in.
Tine Penetration: Up to 8 in. (Depending on ground conditions and added weight)
Frame Construction: 4 x 4 tubing all welded construction
Hitch Type: Heavy duty pull type with clevis hitch - Receives up to 1 1/4 in. pin dia. (2-positions)
Main Tongue Beam: 4 in. x 4 in. x 5/16 in. Wall tubing
Hitch Jack: Tongue support jack (5,000 lb. load rating) (Stores on pull frame)
Rotor/Tine Support Hangers: Heavy Duty
Rotor Bearings: Heavy Duty greaseable bearings with triple lip seals
Rotor Bearing Protection: Bump Guards
Rotor Angle Adjustment: Angles from 2 1/2, 5 & 7 1/2 deg. increments
Manual Storage Tube: Included
Tires: 2 ea., 9.5L x 15, 8 ply
Rims: 6-bolt
Tine Depth Control: Add cylinder donuts to cylinder rod - included
Hydraulic Couplings: Quick disconnects included
Hydraulic Cylinder: 3 in. x 8 in. stroke with 1 1/4 in. rod dia.
Transport Lock: Manual cylinder lock
Rear Axle Pivot: Greaseable
Options
Concrete Blocks: 25 in. square x 18 in. high
Number of Concrete Blocks: Available in quantities of 2, 3 or 4
Weight per Concrete Block: 740 lb.
Concrete Blocks: Lifting Bar: 1/2 in. Round bar built in concrete block
Drag Harrow : See Drag Harrow Operator 's Manual 322-207M for a complete list of specifications. (Order model DRG08 as a stand alone unit.)
Drag Harrow: Weight: DRG08 = 185 lb.
Drag Harrow: Settings: Three positions: Light, Medium and Aggressive
Drag Harrow Lift: Can be added to lift Drag Harrow off the ground without getting off the tractor. Drag Harrow sold separately
Drag Harrow Lift: Weight: 345 lb.
Drag Harrow Lift: Hydraulic Cylinder: 2 in. x 8 in. stroke with 1 1/8 in. rod dia.
Transport Lock: Included
Slow Moving Vehicle Sign: Included
Accessories
Trailing Hitch: Self leveling (Buy through Parts, Part No. 325-118A)
Corner Protector: Protects straps from concrete corners (Buy through Parts, Part No. 816-646C)
Specs
Machine
Coring Width

9 ft. 8 in.
Coring Depth

Up to 8 in.
Height

Without Concrete Blocks: 41 1/4 in.; With Optional Concrete Blocks: 43 7/8 in.
Weight

2,200 lb.
Width

12 ft. 3 5/8 in.
Length

10 ft. 11 in.
Related Products
Call for Price